Huddle Up: How Mozu Empowered Boathouse Sports to Manage 1,500 Websites at Once
By Adri Nowell | September 30, 2015
Categories: Case Studies, Digital Experience, Omnichannel Retailing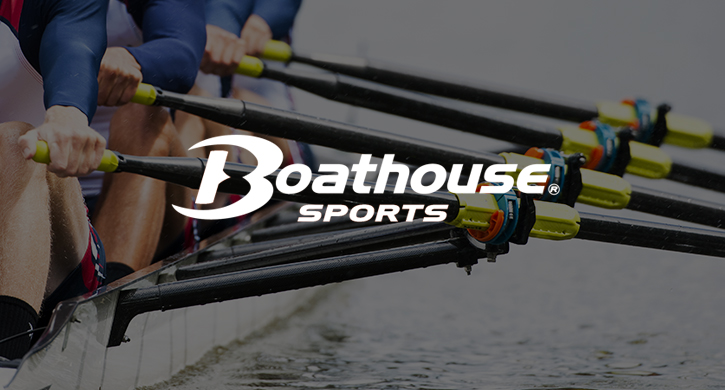 21st century commerce requires 21st century solutions.
Boathouse Sports is the number one manufacturer/merchandiser of collegiate and high school sports uniforms. As a successful mid-market retailer, they were already a perfect fit for Mozu...but there's more to the story.
Imagine your daughter is on the Trinity Rowing Crew. Naturally, you want to support her by showing up to the races wearing the team's logo and colors. Boathouse Sports' online store allows you to:
Select your garment(s)
Upload the team's logo
Create your own temporary online store
By providing the option of easily creating your own website, Boathouse lets you send out a unique URL to your daughter's teammates and/or their friends and family. There they can choose from the different t-shirts (or sweatshirts, polos, jackets, etc.) you've designed, on a site you've created. You can decide between having the order bulk shipped to one place, OR shipping each item independently to each customer.
Pretty great idea, right? This is the kind of forward-thinking retail we'd love to see more of across the industry. As is usually the case with innovative ideas, this required innovative implementation.
Since Boathouse is a successful company and this service is a crucial component of their business model, you can imagine how many of these websites they'd need.
Here's where Mozu comes in.
Echidna, Mozu's Solutions Integration Partner, built a self-service portal for Boathouse Sports customers. It handily pulls products from the Mozu catalog and allows the shopper to fill out info about their store. This includes things like the store's open date, close date, number of items sold, and more. The portal then creates a category in Mozu that becomes the customer's microsite. Voila!
And the self-service portal isn't just for supportive moms and dads. If you're on a club sports team you can use any licensed or unlicensed logo you like to rally your troops.
We gave them a custom solution using microsites from the Mozu categories, all living underneath one domain. This means that Boathouse doesn't have to create and manage a new URL for every customer's website.
Using ShipWorks — a shipping company whose integration services were built by Mozu — orders are drawn from Mozu, and then they print labels, offer pack lists, and allow each customer to make sure their items are shipped to the right places.
The decision makers at Boathouse considered their options carefully. In the end, Mozu was the only commerce platform with the power and simplicity they needed. To successfully manage 1,500 websites, they required the kind of scalability that Mozu makes look easy.
Because it is easy.