Orgill & Mozu: 20/20 Retail Vision
By Adri Nowell | October 30, 2015
Categories: Case Studies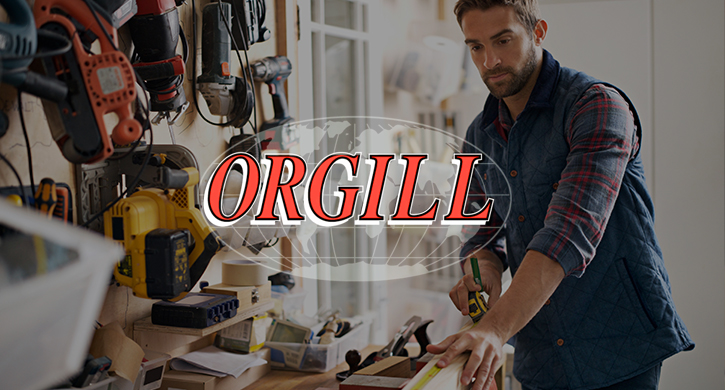 "We are most successful when we help our retailers become more profitable."
— The Orgill Motto
Retailers are racing to present consumers with an authentic, local business customer experience, supported by "big box" variety and convenience. It's a delicate commerce balance that few have achieved. That's why we at Mozu were thrilled to join forces with Orgill, Inc. That goal is part of their DNA.
Orgill is the world's largest independently-owned hardware distributor. They provide the industry's most reliable retail services across the United States and throughout more than 60 nations worldwide. Offering over 75,000 high-quality products, they've generated a loyal customer base that transcends geography.
Within Orgill's business model, the delicate balance—feel local, be global—has been accomplished. That balance is evidenced by their:
Sophisticated marketing programs
Low-cost distribution services
Exceptional flexibility
Passionate corporate dedication to supporting the uniqueness of individual dealers
With their market-focused approach to distribution, Orgill has truly earned its reputation as a provider of superior customer service. Mixing their unique alchemy, Orgill has emerged as a strong alternative to the industry's more rigid cooperatives.
Even with all this going for them, they knew change was in the air.
Most of Orgill's dealers are local hardware stores. They don't have the time, money or resources to make significant investments in their eCommerce business. This presented a tremendous challenge for Orgill, considering that 75% of consumers are searching for products online. A scarcity of dealer presence online means low growth for everyone involved.
Modern Problems for Modern Enterprises
Orgill's new brand, Hardware Connect, needed to go live with a focus on attracting online shoppers to visit local stores. This meant they also needed a powerful commerce platform with an open, robust API that could sync up with their PIM (product information management) and in-house order management system.
Remember those Magic Eye posters? You know, the ones with the pictures hidden behind a bunch of visual nonsense, that you must correctly "relax your eyes" to decipher? Some retail dilemmas appear so complex on the surface, but with the right approach and keen vision, it all becomes perfectly clear.
Mozu Enters the Picture
Orgill launched Hardware Connect to feature their extensive product catalog. Then they integrated Enterworks PIM with Mozu to align their product details across both systems. They make daily changes to their product categories, catalog structure, and individual items. Now they're leveraging Mozu's language packages to localize their product catalog in both English and Spanish.
Orgill customized Mozu's OOB omni-channel capability to buy online and pick up in-store to allow online shoppers to buy an item at Hardware Connect, but choose to pick up the item at a local Orgill brick & mortar dealer. The Mozu order is then sent to Orgill's custom order management system.
By preparing the order there, they can fulfill it directly to each dealer location. Meanwhile, communications are automated, keeping the transaction up-to-date within the order progress, and details are synced back with Mozu.
Shoppers have the option to return or exchange unwanted items to a local Orgill dealer shop, even if they purchased it online. Again, these returns are processed using Orgill's custom order management system, and details are synced with Mozu's powerful API.
Modern technology brings us closer together than ever, while also seeming to drive us apart. What a paradox. But, Orgill has managed to deliver consumers all the mod cons of 21st century commerce, alongside a remarkable, neighborly shopping experience. Paired with Mozu—the modern cloud commerce platform—the best of both worlds can be had.
Orgill chose Mozu. Through vision and collaboration we've found that perfect balance together.